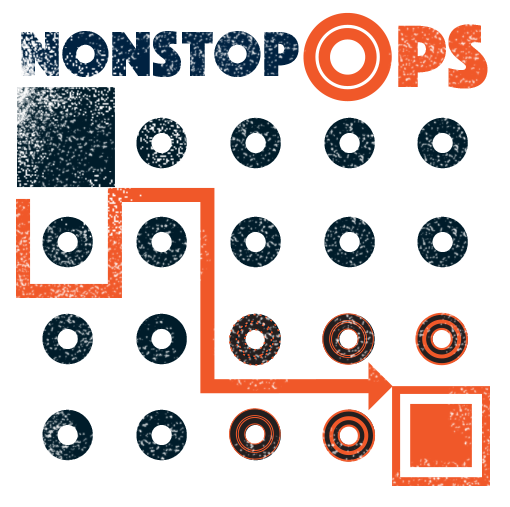 Targeted SRE expertise now
Short-term SRE consulting services focused on solving specific problems in emergency or high-pressure situations.
We are an exclusive consultancy providing short-term SRE services for clients who need immediate solutions for urgent operational issues.
We handle all aspects of systems engineering and SRE / DevOps processes, as well as strategic and evaluation services, such as validation of new projects before they go into production or IT-wide best practices for successful and repeatable service delivery.
Our engagement model is designed to be easy on your procurement process. A typical engagement length is between 3 days and 2 weeks. We use both fixed- and time-based pricing models, depending on the type of service required. The latter are based on daily rates starting from € 1,200 (exc. VAT).
In these difficult times we are currently only working remotely, but we expect that will change in the near future.
The fastest way to get in touch is to use our number at the bottom of the page (within EU business hours). Alternatively, you can use the contact form below to send us an email. We'll get back in touch as quickly as possible.
Intelligent Engineering
We have years of extensive, hands-on experience with all aspects of development and systems engineering.
On a purely technical level, we provide services like:
Multi-level cloud redundancy
Achieving true cloud scalability
Using Kubernetes & microservices sanely
Tracking down performance bottlenecks
Tool selection & best practices
Creating custom tools to fill administrative gaps
Some of our technical areas of expertise include:
Cloud providers: AWS, Azure
Cloud models: IaaS, PaaS, SaaS
Microservices: OpenShift, Docker, Kubernetes, LXC
Databases: PostgreSQL, MariaDB, MySQL
NoSQL: Elasticsearch, Solr, Redis
Data processing: Kafka, Storm, Spark
CI/CD: Terraform, Cloud Formation, Jenkins, GitLab, Helm, GoCD
ITOA: Splunk, DataDog, Catchpoint, Fluentd, Prometheus, Grafana
Big Data: Hadoop, Hive, HBase, MapReduce
Coding: Java, Python, Bash, Go, C, Assembly
Effective Processes
We help clients implement or improve core SRE processes for greater delivery success.
We focus particularly on monitoring, metrics analysis, CI/CD and automation. Some topics we are often asked to advise on include:
Intelligent logging & monitoring
Effective dashboarding and alerting
Using metrics holistically
Tracking flow in decoupled applications
One-click deployments
Avoiding automation black holes
Development of "glue" scripts for greater process automation
Effective application testing
Estimating usage successfully
Success Strategies
We know how to make cloud platforms operate efficiently and continuously even in challenging times. We take a highly pragmatic approach that enables us to achieve stability and performance while eliminating unnecessary costs.
We prioritise the intelligent use of existing technologies, rather then investing in new products. We advise how to fix poor DevOps practices that misuse resources and impact platform stability.
Some of specific services we've provided our clients:
Holistic SRE / DevOps implementations
Validation of application design
Stabilisation of complex applications
Hybrid cloud strategies
Cloud cost savings
Operational handbooks & checklist development
Standardisation and simplification strategies
Design & code audits to identify inefficiencies and risks
How to keep bad code out of production
Fill out the form below to get in touch. Within EU business hours you can also ring us on +44 7902 879 183.